Legal Translation Services
Get fast and accurate legal translations from a team of legal translation experts. All information is kept Secure and Confidential.
 What is a Legal Translation?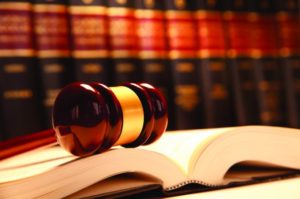 Legal translation is a complex service of written information within the legal system that is transferred from one language to another.  Judiciary systems vary from one country to another. A legal translator must understand the intricate details of the appropriately related legal system to assure that all requirements of that system are diligently met.
Our legal translation professionals understand the terminology of legal systems. Every project is unique and through our extensive network, we handpick an expert in your subject matter of law and fluent in both languages involved.
We Provide Certified, Secure and Confidential Legal Document Translations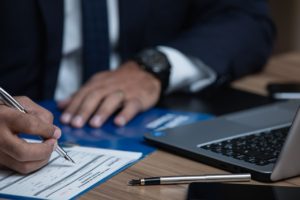 As a leading legal translation company, we provide legal translations for hundreds of firms across the United States and internationally overseas. You can have the peace of mind that all of your documents are handled with precision and efficiency. The translations are 100% true to source for use in the appropriate legal system. As a company standard, we provide our Translation Certification letter at no extra charge with all of our translations. Upon request, notarization can be provided as well.
At NLC Translations we understand the importance of building trust with every one of our clients. We can provide/sign our NDA upon request to have in place, and all information is kept Secure and Confidential. We are aligned to the same rules of professional conduct, adopted by the American Bar Association.
We guarantee that all your legal translations will be 100% accurate, every time. Our most Popular Legal translations are Spanish, Portuguese, German, French, and Chinese.
Choose the provider that stands by their work and whose work you can use in court
NLC Translations can take care of your legal documents with accurate legal terminology in the target language. Whether you are a lawyer needing the translation to be used in court, contract purposes, or any other legal binding purposes, you will want to go with a company you can trust and confide in. At NLC Translations once you send us your documents, the hard part is over. We keep all information confidential, safe, and secure. Once your document reaches production, it goes through our 3 Step Process resulting in a seamless translation delivered on time every time and ready for use for all your legal purposes.
Accurate Legal Translation Services
Our specialized legal services translators are experts in their field. They understand the importance of translation accuracy the use of correct legal terminology. We combine our legal terminology experts with our NLC Quality Control Process to proudly serve our clients as a leading legal translation service provider. Lawyers, Law Firms, Paralegals, Legal Document Preparers, Processers, Court Filers, and Process Servers entrust us with their sensitive and confidential material and have the peace of mind that they will receive Fast, High-Quality Translations.
Legal Language Services
The world's most prominent Law Firms are global, dealing with international clients and cases. They did not get there overnight. To grow globally, or even just to remain in business by being able to compete with competitors, or just to communicate with other offices, or foreign clients, NLC Translations can play a pivotal role in your continued success. We employ expert legal linguists with capabilities in all areas of litigation, banking and finance, employment, immigration, and arbitrary disputes just to name a few.
Legal Translation Solutions In Over 100 Languages
The legal industry is unique and calls for specialized language translation solutions to ensure success. Our team has the knowledge and experience to translate your documents correctly the first time. We have the linguistic resources to navigate through the complexities and cultural nuances across languages to deliver your message accurately. We make the translation process for legal services simple so that you can concentrate on all of the other moving parts to help win your case. When you work with NLC Translations you can count on us to meet your deadline with our Certified and Accurate Translation Services.
Legal Translation Services For Official Court Use
Our legal translators at NLC Translations have decades of direct experience working with the legal industry and can accurately deliver in your target language with correct legal terminology. We can even provide you with Certified Translations at no extra charge. Some clients may even need notarization which we can provide as well.
A few examples of the documents we handle, but are not limited to:
Evidentiary and Financial documents
Have more questions? Send us your questions through our contact form, or email us directly at nlc@nlctranslations.com