Financial Translation Services
The Best Financial Translation Service Provider in over 100+ Languages.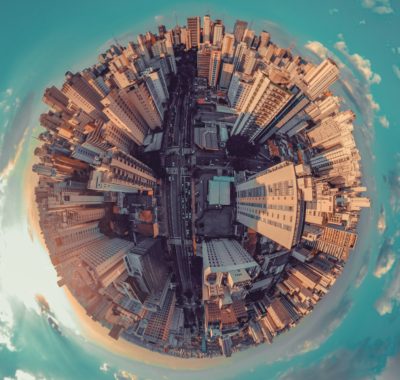 Financial Translations by a Leading Professional Translation Company
Let our experienced team handle your financial documents! Our team specializes in financial document translations. We understand how to achieve the effective communication needed for accurate expression of the terminology and regulations of the financial sector. Further, the scope of our experience also allows us to provide legal translation services that require expertise in financial law.
There are two key factors we use to ensure consistency during financial document translations. The first is knowledge of the technical language required to retain the original intent of the document in the source language. The second is awareness of industry concepts that a translator must understand to translate a financial document to the target language.
We are here to fulfill your unique needs and requirements. Our professional human translators are well-versed in financial business practices. We handle your documents with the utmost care and security and ensure confidentiality for your documents.  Our team has signed NDAs with us and we can sign/send ours as well to you. Secure servers ensure the security of your files and communication with us. We can be easily reached and will begin to process your inquiries quickly to meet your deadlines.
Take the financial operations of your company global, even if you don't speak every language.
NLC Translations can take care of your financial documents with precision and linguistic fluency that your overseas business customers can understand. Whether you are doing business with an investment bank, insurance agency, or accounting service, we have the language capabilities and localization solutions to deliver the best financial language translation services.
We Deliver Accurate Financial Translation Services
Our specialized financial expert translators understand the importance of translation technical accuracy and international regulatory compliance. As a leading financial translation service provider, we combine our financial terminology expertise with our NLC Quality Control Process to proudly serve our clients. Global organizations in banking, insurance, and overseas investment firms entrust us with their sensitive and confidential material and have peace of mind that they will receive fast high-quality Translations.
Professional Financial Language Services
The world's most prominent financial institutions are global, dealing with international banking. The financial services market is larger than any market as it is worldwide. Global Financial services require accurate translations to grow global business operations, remain in business by sustaining competitiveness, or to communicate with other offices. NLC Translations can play a pivotal role in your continued success. We use expert financial linguists with capabilities in all areas of banking services for cross-border acquisitions, global payment for international supply chain, and money lending for emerging market opportunities.
Financial Translation Solutions In Over 100 Languages
The financial service operations sector is unique and calls for specialized language translation solutions to ensure success. Our team has the knowledge and experience to translate your documents correctly the first time. We have the linguistic resources to navigate through the complexities and cultural nuances across languages to deliver your message accurately. We make the financial services translations process simple so that you can concentrate on the hard stuff, like crunching numbers. We will ensure that you can build and maintain your global relationships in Europe, South America, Asia, Africa, and of course all across North America.
Financial Statement Translation Services
Our financial translators at NLC Translations have decades of direct experience working with the financial industry and can localize your financial statements, audit-related materials, accounting manuals, tax and business advisory materials, training materials, and marketing materials. We can even provide you with certified translations at no extra charge.
Reach out to us today for your financial statement and document translation needs.
Financial Document Translation: Types of Documents We Handle:
Have more questions? Send us your questions through our contact
form, or email us directly at nlc@nlctranslations.com