Privacy Policy
Confidentiality and Peace of Mind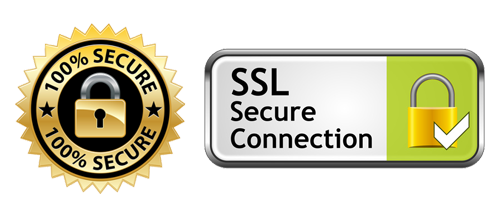 NLC Translations LLC – Privacy Policy
Who we are
Our website address is: https://nlctranslations.com/
Information We Collect
NLC Translations LLC does not share your information that you may provide us with 3rd parties. We maintain control of the information solely for the purpose of the services provided and for the duration of those services.
Contact Forms
When you visit our website, https://nlctranslations.com/, we recognize the type of browser you are using, the address of the ISP you are using, and the pages you visit on our website. This information does not identify you personally.
When using our Contact Forms you may voluntarily provide us with names, addresses, phone numbers, email, and similar information.
We may use this information that you have voluntarily provided us to be able to offer the products and services that you have requested. We may send communication to you via email, postal mail, price quotes, brochures, announcements that relate to the products or services that you have requested from us, information that we feel may be of value to you, and for other similar purposes. This information that you have shared with us will not be processed for any other reason than to provide information to you for the product and services that you have requested from us.
Cookies
If you fill out information on our site you may opt-in to saving your name, email address and website in cookies. These are for your convenience so that you do not have to fill in your details again when you leave another comment. These cookies will last for one year.
If you have an account and you log in to this site, we will set a temporary cookie to determine if your browser accepts cookies. This cookie contains no personal data and is discarded when you close your browser.
When you log in, we will also set up several cookies to save your login information and your screen display choices. Login cookies last for two days, and screen options cookies last for a year. If you select "Remember Me", your login will persist for two weeks. If you log out of your account, the login cookies will be removed.
Embedded Content From Other Websites
Articles on this site may include embedded content (e.g. videos, images, articles, etc.). Embedded content from other websites behaves in the exact same way as if the visitor has visited the other website.
These websites may collect data about you, use cookies, embed additional third-party tracking, and monitor your interaction with that embedded content, including tracking your interaction with the embedded content if you have an account and are logged in to that website.
What Rights You Have Over Your Data
You can request that we erase any personal data we hold about you. This does not include any data we are obliged to keep for administrative, legal, or security purposes.
You can update any information you have previously provided us by contacting one of our customer service representatives.
NLC Translations LLC Privacy Statement
Use of this site acknowledges your acceptance of these terms and conditions.
NLC and its team of professional/accredited translators will provide document translation services of various materials and files through delivery of physical copies (by Mail), electronic copies (by Email), and secure server uploads/transfers.
Guarantees and Policies
NLC Translations LLC believes in 100% customer satisfaction and we do everything in our power to achieve that. We strive to provide language translation services through Accuracy, Speed, and Value. We treat our customers as if we were in their shoes seeking translation services.
Warranties
NLC Translations LLC warrants that it will perform language translation services to the best of its ability and that deliverables will be of professional quality and in cases above what is considered acceptably standard. The performance of these services will not violate any applicable law, rule, or regulation.
If it is determined by the Client that services performed or deliverables by NLC Translations are inaccurate, defective, or not in accordance with the requirements of the applicable documentation supplied by such Client, NLC agrees to correct those services or deliverables without charge to the Client within a time period considered to be reasonable after receiving notification thereof.
Language Services Fees
Costs may vary depending on the language, complexity, volume, deadline, format, etc. Each project is unique and treated individually. Payment terms for services must be arranged with NLC Translations LLC before work begins. In some cases, payment could be required upfront or a portion to begin, and the remaining due upon receipt of the deliverables, or within Net 30 days.
Any payments or fees or costs not received by NLC Translations LLC according to the terms of the agreed payment terms will be deemed late and shall be subject to a 10% per month late charge. Client agrees to be responsible for costs associated with collecting late payments due from the Client, including reasonable attorney fees.
Cancellation Policy
If Client cancels or withdraws any portion of the translation project after it has started, and prior to NLC Translations LLC's completion of said project, then Client shall pay for services completed up to the point that NLC's team confirms acknowledgment of halting production.
Refund Policy
Client is entitled to a full refund for any reason as long as work has not started. Refund shall be issued via check by mail, or credit card refund, according to the manner of payment received from the Client at the time the order was placed and confirmed.
Client's Translation Review Period
Upon delivery of translation services from NLC Translations LLC, Client shall promptly review deliverables, and within 1 week after receipt shall notify NLC Translations of any requested corrections or changes. Any errors made by NLC Translations will be corrected for the Client at no cost.
Changes Not Made By NLC Translations LLC
NLC Translations LLC is not responsible for any changes made to translations delivered thereafter, and not by NLC Translations LLC.
Confidentiality and Peace of Mind
All information provided by the Client will be considered confidential and shall remain the intellectual property of the Client. NLC Translations will keep this information strictly confidential unless otherwise expressly authorized by the Client, shall not be divulged or published by NLC Translations LLC and shall not be authorized by NLC Translations LLC to be divulged or published by others.
What is not considered confidential for purpose of this paragraph: Information which is available to the general public or becomes available to the general public, provided that the disclosure of information did not result from a breach of NLC Translations LLC of this paragraph. Translation memories and Terminology Glossary entries compiled by NLC Translations LLC in the course of performance of translation services can be agreed upon payment that they shall be the property of the Client and shall be covered by confidentiality provisions of this paragraph.
Questions
Please contact us should you have any questions regarding this policy.