Legal Translation Services
Get your legal documents translated by a professional translator.
We deliver with speed, accuracy, and value. 100+ Languages.
Get A Free Quote
    Legal Translation Services
At NLC, we take the time to understand the needs of our clients. Our worry-free translations go through strict quality assurance processes and meet guidelines fine-tuned over the years we've been in business.  This ensures delivery of accurate translations, on time, 100% of the time.
Legal translation not only involves translating one language into another, but also understanding the terminology within a legal system. Judiciary systems vary from one country to another and a legal translator must understand the intricate details of the appropriately related legal system to assure that all requirements of that system are diligently met. Every project is unique and through our extensive network, we handpick an expert in your subject matter of law and fluent in both languages involved.
Your Satisfaction Is Our Priority
We make the translation process for legal services simple so that you can concentrate on all of the other moving parts to help win your case. When you work with NLC Translations you can count on us to meet your deadline with our Certified and Accurate Translation Services.
Court Certified Translation Services
Our court certified translators are experts in their field and understand the importance of translation accuracy and court regulatory compliance.  Linguists at NLC have the knowledge and experience to translate your documents correctly the first time. Utilizing our linguistic resources, we navigate through the complexities and cultural nuances across languages and combine our NLC Quality Control Process to deliver your message accurately. We take pride in serving our clients and their satisfaction is important to us. Ultimately, leading to our success as a leading Certified Legal translation service provider.
Legal Translation Services
As a leading legal translation company, we provide legal translations for hundreds of firms across the United States and internationally overseas. Our court legal translators are experts in their field and understand the importance of translation accuracy and court regulatory compliance. We give you the peace of mind that all of your documents are handled with precision and efficiency. All information is kept Secure and Confidential. We are aligned to the same rules of professional conduct adopted by the American Bar Association. Your legal translations will be 100% accurate, every time, guaranteed. Our certification letter is included in the delivery of your translation.
Official Translation Services
Official translations are legally valid translations. The translations are completed by sworn translators and are equivalent to the original document. They carry a stamp and are accompanied by our certification statement attesting to translation accuracy. Many clients and law firms use our translations for court cases and those involving immigration. Our translations have never been refused by government entitites and are guaranteed for USCIS approval. Some clients need notarization and we provide that as well. NLC Translations can assist you with your Official Translations in over 100 Languages. Let us know your specific requirements.
All we need is a scanned copy, or image of your document, with all information clearly visible emailed to us. If you have the original source file that is editable, that is our preferred file type.
Professional Translations
Need it quick? Let us know your deadline and we will do everything possible to accommodate you.
Business and Finance
Legal Documents
Marketing, Technical, and more
Featured Legal Translations
USCIS Translation Services
Clients often come to us for their Certified Marriage Translations. They utilize them mainly for immigration purposes such as USCIS. Occasionally, they need them for travel purposes which will then involve our Certified Passport Translation Services.
We usually translate these documents from a foreign language into English. Law firms frequently need these services for birth certificates as well. Our delivery includes our certification letter and stamp on the translated document. Many governmental agencies and other legal entities need English versions for verification purposes and also when people are immigrating to the U.S., or traveling in general.
Work with a company that you can trust and who has the experience in providing USCIS translations with a 100% guaranteed acceptance. We support over 100 languages. Need it quick? Let us know your deadline and we will do everything possible to accommodate you.
Contract Translations
We are a leading Contract Translation Service provider with support for over 100 languages. The documents we receive vary in format from Word, PDF, etc. These can be technical in nature and require a translator to be fluent in both the source and target language.
Our NLC Quality Control Process enables us to provide accurate translations rapidly. We are fast, but we do not cut corners and understand these files contain sensitive and confidential information. Your files are in good hands with us and we do not share your documents with anyone. 
We can localize the translation for your specific region so that your message is understood by the correct audience. This also works the other way around as some regions have specific legal terminology and we understand the process in order to correctly translate them into English. Let us know your deadline and we will do our best to meet it!
Certified Financial Translations
Law firms trust us when they have a tight deadline to translate bank statements for their customers. Often, it may involve a visa process such as eb-5, or other legal matter in which a certified translation is required.
Not all Financial translations are created equal as not all clients have the same requirements. We have the capabilities to mirror the format of your source files in our translations. Lenders often require currency conversion which we provide upon request.
Financial translations consists of bank statements, W-2s, credit card and utility bills, paystubs, assets, investments, and business formation documents. Depending on the project you may even see heavy tax forms and invoices. These forms contain specific legal language in their policies and it is important that they are understood and translated correctly. Customers choose NLC Translations as their trusted partner for their certified translations of financial documents in over 100 languages.  
NLC Quality Process
NLC Translations is an experienced professional translation company founded on its core values of providing high-quality translations at a competitive price. 
"Thank you for the amazing job!"
"You and your translators have exceeded my expectations. Bravo!!"
"The translation is perfect and thank you for keeping your word on the deadline."
NLC Translations LLC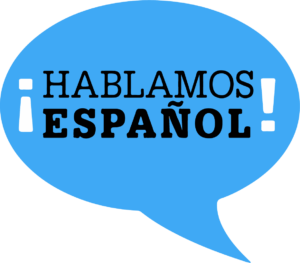 Phone: 1-833-744-1555

 Email: nlc@nlctranslations.com
All Information is Kept Safe, Secure, and Confidential.
Quotes are 100% Free, No obligation.
Feel free to email your documents directly to nlc@nlctranslations.com or upload them through the contact form.