Urdu Translation Services
Get a certified document translation by a professional translator.
We deliver with speed, accuracy, and value.
100+ Languages. USCIS guaranteed approval.
Official Document Translations for Citizenship and Immigration,
Education, Insurance, Business, Legal Documents, Birth Certificates,
Technical translations and more
Request a Quote
Urdu Translation Services
There are over 104 million Urdu speakers in the world. Some are native speakers, others learned it as a second, third, and even fourth language (for those gifted).
You may be reading this as you need corporate materials translated into Urdu for your company. You are at the right place and are in good hands.
If you need your documents translated from Urdu into English, or another language. Not to worry, we have you covered! We have the capabilities to translate your documents into over 100 languages.
We handle Scientific Translations, Technical Translations, and more. We are available if you have any questions or are ready to get started.
Get a free quote for your personal document translation today. Have questions about your translation? Send us an email at nlc@nlctranslations.com or give us a call at 1-833-744-1555.
Urdu Certified Translations
We provide Urdu Certified translations for personal and corporate requests. Certified translations are usually requested by government agencies and universities (USCIS, ECFMG, etc.). Our translations are official and can be used in court and will be accepted by USCIS. Our certification letter is accompanied with our stamp of approval.
Legal Translation Services In Urdu
Our expert linguists specialize in Urdu legal translations so we can guarantee your translations will be 100% accurate, every time.  Our NDA can be provided upon request, and all information is kept Secure and Confidential. We are aligned to the same rules of professional conduct, adopted by the American Bar Association.
Official Translation Services In Urdu
We specialize in providing Official Urdu translations for companies and individuals. These are legally valid translations completed by sworn translators and are equivalent to the original document. Our Official Urdu translations carry a stamp and are accompanied by our certification statement attesting to translation accuracy.
Certified Marriage Certificate Translations In Urdu
Clients often come to us for their Urdu Certified Marriage Certificate Translations. They utilize them mainly for immigration purposes. Occasionally, they need them for travel purposes. We usually translate these documents from a foreign language into English. Our delivery includes our certification letter and stamp on the translated document.
Birth Certificate Translations In Urdu
We translate Birth Certificates for our customers from Urdu into English and English into Urdu. These translations are often used for immigration purposes. At times our clients may be dealing directly with USCIS, or a law firm in order to process their applications. For these matters they will require the translations to be certified and we provide this at no extra charge.
Certified Passport Translation Services In Urdu
NLC Translations provides Certified Passport Translation Services from Urdu into English and English into Urdu. We frequently receive requests from individuals for this service. Many governmental agencies and other legal entities need English versions for verification purposes and also when people are immigrating to the U.S., or traveling in general. Need it quick? Let us know your deadline and we will do everything possible to accommodate.
Certified Medical Translation Services In Urdu
We translate all types of medical documents for our clients. Many, require a certified translation to fulfill travel requirements, settle an insurance claim, or verification of one's health records from a foreign medical provider. These documents contain very specific medical terminology and our professional translators are experts in this field. NLC Translations provides English into Urdu and Urdu into English services for medical translation needs.
Certified Financial Translation Services In Urdu
Customers choose NLC Translations for their certified translations of financial documents from Urdu into English and English into Urdu. We handle the translations of their bank statements, W-2s, credit card and utility bills, and paystubs. Many times, these documents need to be translated for a bank loan, visa, or immigration purposes. Some of these customers even have small businesses and work with vendors that speak different languages. In this case, invoices may need translation.
Urdu Academic Translation
We provide Urdu Academic translations for diplomas, transcripts, course descriptions, syllabi, etc. Our clients require these translations to be certified. The final documents will contain our stamp and will be accompanied with our certification letter. These are Official Certified translations that meet the guidelines of educational institutes such as ECFMG. Some universities and organizations may require that the translator be certified by the American Translators Association (ATA). We are a proud member and our information is included on our certification letter for acceptance of our translations. Your institution may have specific guidelines such as requiring the translations to be notarized and sent in a sealed envelope directly to them in some cases. Please check with the guidelines of your institutions and we will do our best to accommodate any additional requirements.
Urdu Marketing Translation
NLC Translations regularly provides Urdu Marketing Translation Services for agencies, realtors, healthcare companies, universities, and media groups. The documents we receive vary in format from Word, PDF, InDesign, Photoshop, Adobe Illustrator, PowerPoint, etc. Our NLC Quality Control Process enables us to provide accurate translations rapidly. Let us know your deadline and we will do our best to meet it!
Urdu Employee Handbook Translation
An employee handbook is a manual for employees with information about your company and expectations from the company of its employees. The policies are outlined to ensure rules and behavior are followed in the workplace. If an employee breaks a rule, but says they never knew about it. Part of training when starting a new position, is learning the employee handbook and signing your acknowledgement. This is usually handled by and HR Director or a similar position. As some positions may not require the employee to speak English, they may not understand the handbook in order to sign it. In order to be compliant, there must be an employee handbook in Urdu. This not only protects the company, but it ensures a positive and informative start for both parties at the time the employee starts in the position.
Urdu Translation for Criminal Record Information (CORI) Department
We provide Urdu translations for Criminal Record Information (CORI) Department forms. Clients in the state of Massachusetts come to us when they need certified translation of these reports provided by the Department of Criminal Justice Information Services for travel and visa purposes. These name-based court arraignment records, also known as CORI, are maintained by the Massachusetts courts. There are 2 types of records kept which are name-based court arraignment records and fingerprint-supported arrest records. Once you fill out your information online and get the required form. You are then able to come to us to get your Urdu Certified CORI translation. Our stamp and certification will accompany your translation.
Will USCIS accept translations from NLC Translations LLC?
Yes, they will! Rest assured, our translations are always accepted by USCIS as we follow the guidelines and requirements for USCIS translations and offer a 100% USCIS translation acceptance guarantee. We have thousands of satisfied clients.
How do I send you a copy of my documents?
All we need is a scanned copy, or image of your document, with all information clearly visible emailed to us. We do not need the original copy in order to translate and provide a certified translation. Please let us know if you will need the translation mailed to you.
Do you offer notarization of my translation?
Yes! For an additional fee, we can notarize your document translation. The notarization includes a signature, statement attesting to the accuracy of the translation, and a notary stamp. We can also ship physical copies within the U.S. and overseas.
Ready To Get Started? It is very simple.
Give us a call if you have any questions or fill out our contact form below and upload your documents.
NLC Translations LLC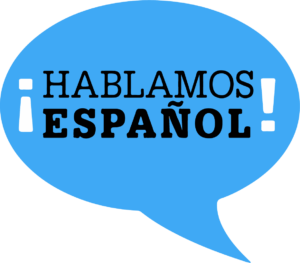 Phone: 1-833-744-1555

 Email: nlc@nlctranslations.com
All Information is Kept Safe, Secure, and Confidential.
Quotes are 100% Free, No obligation.
Feel free to email your documents directly to nlc@nlctranslations.com or upload them through the contact form.